Background
I'm Sanjaya Elvitigala, founder of eLearning. eLearning.lk is a crowdsourced, local language focused eLearning platform for Sri Lankan students. This is a web-based platform where anyone can teach what they know and love, to a student audience that is willing to learn. Courses are primarily delivered in video format, just like Udemy.com or Khan Academy. As many of your know there are deficiencies in our local school education system, so my platform provides the opportunity for students to pick the best teachers they want to learn with in their own time. This also helps to save them time from running from one tuition class to another.

Through eLearning.lk we also aim to preserve and share knowledge that is otherwise lost with the people who possess it. Given the poor levels of English literacy (proven via statistical data) in the country we have taken necessary steps to hire the best teachers and authorities in their respective fields. They will record, discuss, debate and share their knowledge in local languages for easy consumption for all age groups across many disciplines.

You would have probably seen me in several TV programs demonstrating my platform. If not I kindly ask you to explore via this link. https://www.youtube.com/watch?v=BoXLv5z2Tf0.

Since late June 2018 www.eLearning.lk is open to the public to purchase and view the available courses.
Project
A startup like this requires continuous financing to stay afloat. We have been bootstrapping so far with our founding partners and require additional funding to secure much-needed equipment.

We are looking to build a facility for our teachers to conduct video lectures in a controlled environment. The facility will be located at Nugegoda. As part of the process we need to purchase below listed equipment. Utilizing these funds we can:

(1) Increase the number of teachers, as presently some very good teachers dont have equipment to record their lessons.
(2) Create more interactive and high quality online learning content for students ranging from O/Ls to professional education.
(3) Greatly enhance the speed of content creation as we will have new equipment.
(4) Contributors to this project will help thousands of students to benefit from quality educational content at the comfort and safety of their homes.
I sincerely hope you will consider contributing to my platform.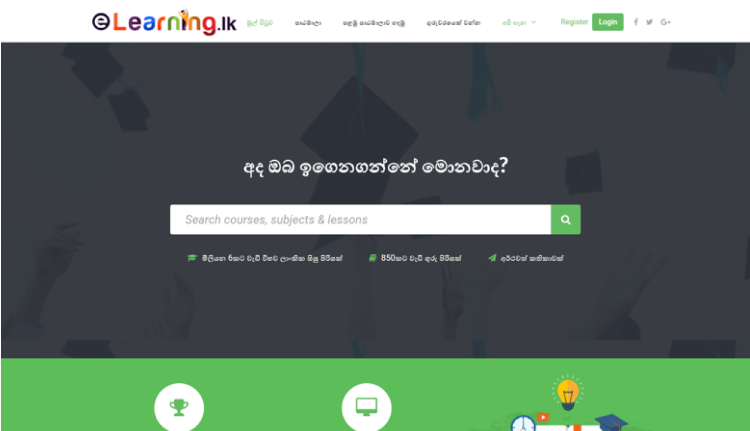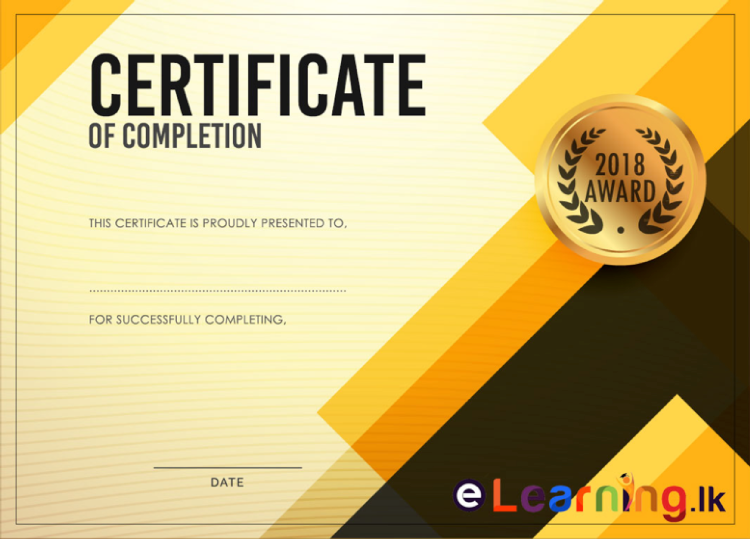 Budget
Item
QTY
Price LKR
Timeline
eMitsuko interactive white board
1
96,000
October 2018
Multimedia projector Epson EB-X05
1
62,000
October 2018
Projector ceiling arm
1
4,000
October 2018
HDMI cable
1
2,500
October 2018
Total
164,500
Timelines
eLearning.lk is already up and running. Given we receive the funds we plan for setup the facility within 2 weeks.
Profile
I'm Sanjaya Elvitigala, A loving husband and a father of two. I'm an entrepreneur and my passion are to challenge the status quo and develop businesses that are sustainable which provide social benefits to the people of Sri Lanka. I hold a Master's degree in Business Administration from the University of Sri Jayewardenepura and a degree in Information Technology from the University of Colombo.
Contact Details
Full name Sanjaya N. Elvitigala
Address No. 59, Soratha Mawatha, Gangodawila, Nugegoda
No. 408 E, Highlevel Road, Pannipitiya.
Phone +94 77 910 1993 | +94 777 447 644
Email sales@elearning.lk
Facebook https://facebook.com/elearninglk